I am really disappointed and I should emphasis, REALLY disappointed. I have gone through an online ebooks library promoted and managed by a big publication house named Packt Publishing (http://www.packtpub.com)yesterday and I was surprised to see their bad user interface in ordering system as well as major bad logical and technical decisions while planning and developing the website.
Usually I did not write reviews, but today I am writing this because I want to let other people know "How bad their site is?".. this post may also serve the purpose of quality testing for their IT team (Alas, I am not being paid for this quality testing)
I was looking for a good affordable online library where I can read books at a good price, because I spent almost 18-20 hours on my laptop and reading physical books nowadays has become tough for me. I only got time when I travel and I can not keep all physical books with me (they have already occupied one room in my house). Amazon Kindle is one of my best companion on my PC and Android Phone, but you need to purchase each and every book, it cost you a good amount of money… and taking a sneak preview is not always available before you purchase something. So idea to subscribe an online library was lucrative.
After some research I found that Packt Publishing is providing access to their whole book library online on a yearly subscription fee. Fee of around 10,000(INR) with a discount of around 13 percent was also attractive. So I decide to go ahead with that, and my journey ofa bad user experience starts here.
I was in my trial so when I click on a "grayed out" book title it ask me to add subscription, I clicked on the link and follow the other page to add subscription to my cart, I was surprised to see two same items (All books subscription) in my cart, may be I have clicked on Add to cart for the same item from other screen and now they were showing it twice… they just forgot a simple rule for online products.. they can/should not be ordered more than once for the same user and quantity does not matter in "online delivered" products. (Amazon was intelligent enough to alert me when I tried to purchase the same book which I have ordered in the past)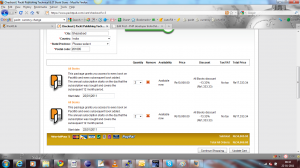 They automatically selected my currency as INR, I feel proud that they are giving option for my country, but after filling the form when I click on "Checkout with Paypal" I got "Currency not supported" error from Paypal. In first place if a non-supported currency has been selected (by them, not me), they should not give me option of paypal or at least they should give me an option to change my currency so I can change my currency and process my order.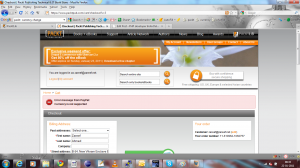 Well after some search about changing currency (their small FAQs page), I decide to go ahead with my credit card. That was also not too good, they open payment process in an html iframe and that look really non-professional, but who cares… I was only looking for my aim of reading books online.. and order process has to be done only once in the product lifetime, so I was mentally prepared for such issues.
BUT main problems starts when order was finished and payment was done. My order was finished and order status is shipped in my account.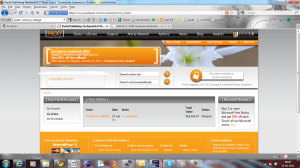 I was exciting to see the books in my PacktLIB now, (to be honest, they are really good publisher and have good title with them)… But when I visit .. I still see all books (except free ones) grayed out.. I thought order process may take some minutes as data replication on different servers may take some time. So I tried after sometime, but nothing changed.
I also tried logging out and then re-login because some system store all information about users and their related information in cache system at the time of login (in my view their programmer deserve this level sympathy from me being a member of my programmer community) but nothing change..
I even tried clearing all cache data.. as PacktLIB may be using heavy caching on client side to give good user experience, But nothing change…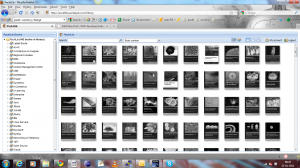 I tried to found online help and wrote to their support about the issue.. almost 8 hours has been passed and I only got a automated reply.
I have tried it just few minutes ago and things are still same.. I was planning to read a lot on this weekend.. and they have ruined my weekend. Do not know when I will get reply. Their automated reply say "We have replied 80% of emails within 24 hours".. I am only praying that I am NOT in remaining 20%.
(Screenshots of cart, error of paypal I took before writing this post, by running the same process again.)